ON THE DAY
Meet at your chosen location for a day filled with fun and games.
Teams chosen, event begins.
Make your way through a series of maze challenges.
Solve the clues and collect the crystals.
Enter the dome
The winning team will be crowned at the end of the event!
ALSO IN YOUR PACKAGE
Events Manager
Supporting HireAPitch Staff
Venue Hire
Event Décor (if required)
Music
Inflatable dome (if selected)
OPTIONAL EXTRAS
Photographer
Photobooth
Catering
Inflatables
Popcorn Machine / Candy Floss stall
Upgrade Dome size
& many more...
KEY BENEFITS
Teamwork
Communication
Planning ahead
Coordination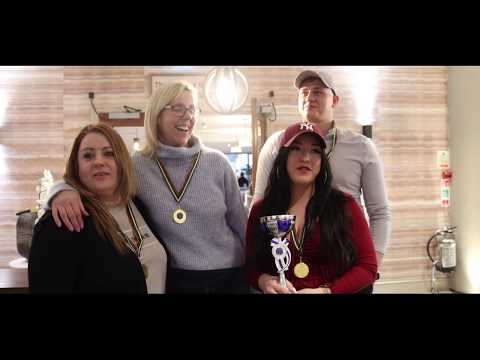 ABOUT THIS ACTIVITY
Test your skill, mental and physical abilities in our Crystal Maze Event.
(Dome hire is available on its own serving the UK)
Work together to make your way through the crystal maze while promoting team work and leadership amongst your office. Come together for a day of fun outside of work!
We don't only offer this event for team building and corporate events, our Crystal Maze event is perfect for birthday parties and spending a day filled with fun and games with family and friends!
The Crystal Maze event has a strong competitive element and if you are looking for a day packed with fun and physical activities this is the event for you! Based on the popular TV show, we have plenty of themes to choose from to create the perfect event for you.

We are able to offer the following themes:
Crystal Challenge
Crystal Collection
Crystal Maze - Themed Event
Crystal Maze with Inflatable Dome
We are able to offer our Crystal Maze event at numerous locations across the UK. If you haven't got a venue that is suitable to hold your event please let us know, we are happy to get one for you!
The Crystal Maze Dome hire only
We are able to hire out only the dome across locations in the UK. Our Dome comes with generators pumping tickets around for a 30 minute interval before requiring a 10 minute reset.
Some of the top ideas include
Adidas- 10 tickets claimed 20% off their clothing @ Westfield Shopping Centre
Carphone Warehouse- 15 tickets collected a £0 up front fee for an I phone X @ Bull Ring shopping Centre
Google- Private company event with all senior managers battling to get the most tickets for their team to claim a free weekend retreat for their department
Southwark Council- Feature on southwark bridge road in the open to talk to people about the new developments in the area

Testimonials
"I loved the dome! Fab day, would definitely recommend."
"The Crystal Maze event was amazing, and the food afterwards was delicious!"
"Lovely team of people, we were all well looked after and thoroughly enjoyed ourselves."