ON THE DAY
Meet at your chosen location for the event of your choice!
Take part in the event and make some amazing memories
ALSO IN YOUR PACKAGE
Events Manager
Supporting HireAPitch Staff
Venue Hire
Event Décor (if required)
Music
OPTIONAL EXTRAS
Photographer
Photobooth
Catering
Popcorn Machine / Candy Floss stall
& many more...
KEY BENEFITS
Communication
Planning
Teamwork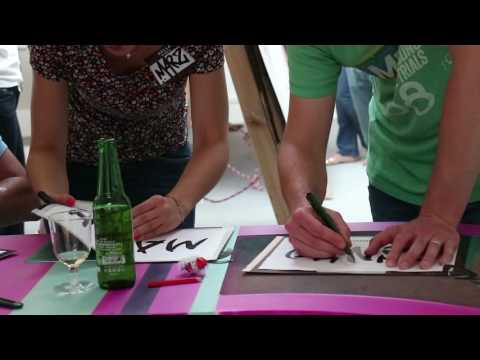 ABOUT THIS ACTIVITY
Take part in a day with your friends, team mates or family filled with all things fun and make some great memories along the way! If you are looking for something in particular let us know, we will do our best to create the perfect event for you.
By tailor making each of our bespoke events to meet the highest standards we ensure that everyone thoroughly enjoys the event. By doing this, we also reflect your branding, objectives and needs.
Whether you just need the venue, or staff to help we are happy to help!
Whether your event is a sports themed outdoor fun day, a weekend retreat or a networking event we have the perfect event for you.

See some of our individually created events below:
Treasure Hunt in a shopping centre
Murdery Mystery The Shard
Treasure Hunt at the Zoo
Bubble Football at weddings
Wine Tasting at Hurlingham Park
Strongbow Filming at White City Tiger Turf
"London Corporate Challenge" Fun days for over 100 companies and counting
Archery Tag
Inflatable Fun Days
and many more!
Here at HireAPitch, we pride ourselves in efficient time management, filling all the requirements and creating the perfect end result for your event. On average, we hold up to 5 events per week across the UK. With our dedicated events team we are 100% sure we can provide the venue, the atmosphere, the activity and the management to meet the highest standards.

Testimonials
"HireAPitch put a great event together for us. We wanted something a little more energetic in the day so we gave archery tag a go, and then went on to have something to eat in the evening. Completely pain and stress free!"
"We booked the Zorbs for bubble football at our wedding and they were a great success! All of our guests loved them."
"I can't fault Hire A Pitch at all, they were brilliant through the entire booking. We all loved our wine tasting event, definitely something that we will be looking into booking again."